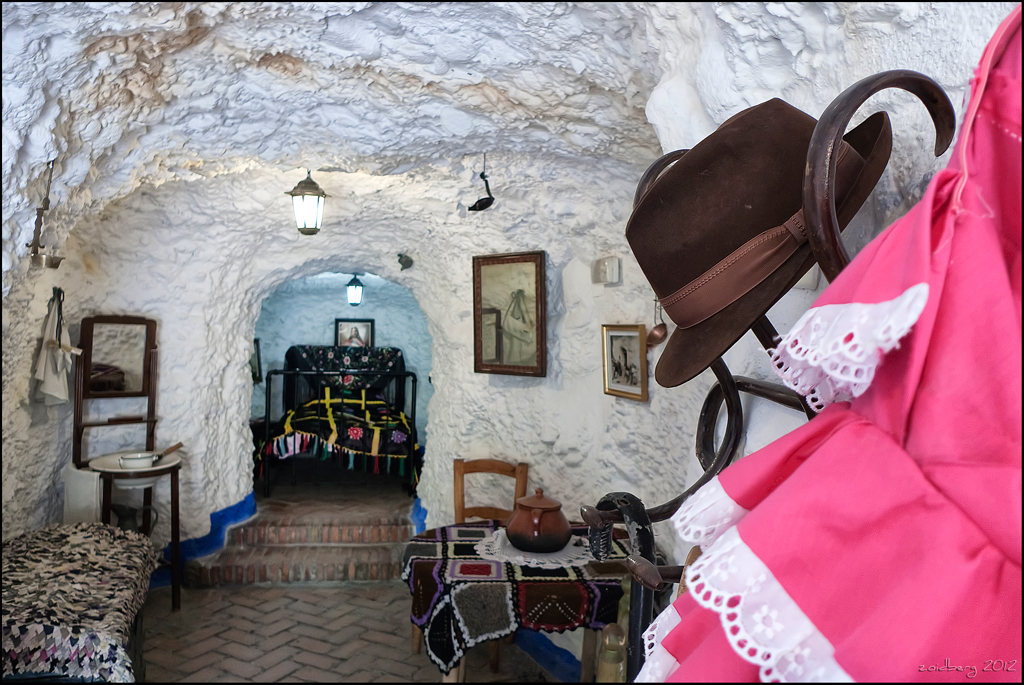 ENGLISH | ESPAÑOL | DEUTSCH | 한국어| 日本語
ENGLISH: The Sacromonte Caves Museum – Located in the Barranco de los Negros, in the heart of the Sacromonte and opposite the Alhambra, the museum is equipped with a valuable heritage character that consists of the set of caves and is accompanied by natural and monumental landscape elements of great beauty. The aim of the museum is to raise awareness and help to understand the culture, history and natural surroundings of this beautiful neighborhood.
ESPAÑOL: Museo Cuevas del Sacromonte – Situado en el Barranco de los Negros, en pleno corazón del Sacromonte y frente a la Alhambra, el museo está dotado de un valioso carácter patrimonial constituido por el conjunto de sus cuevas y se ve acompañado de elementos paisajísticos naturales y monumentales de gran belleza. El objetivo del museo es dar a conocer y ayudar a comprender la cultura, la historia y el entorno natural de este hermoso barrio. Abierto todos los días desde las 10 am.
Barranco de los negros s/n.
DEUTSCH:
한국어:
日本語:
サクロモンテ洞窟博物館
サクロモンテの中心である、バランコデロスネグロスという地区にアルハンブラに向かい合うように建っている、洞窟群からなる美しい自然に囲まれた博物館です。この博物館はこの地区の文化や歴史の理解の一助となるよう設立されました。
毎日午前10時より開館しています。
Barranco de los negros s/n.