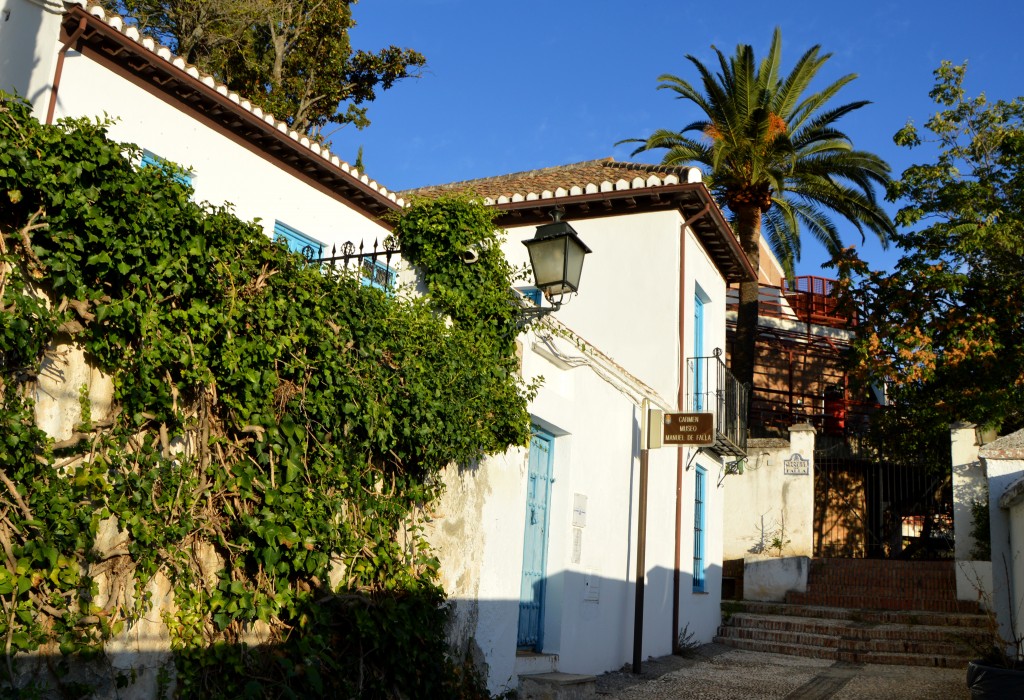 ENGLISH | ESPAÑOL | DEUTSCH | 한국어| 日本語
ENGLISH:
House Museum Manuel de Falla – Located next to the theater that bears his name, the brilliant composer Manuel de Falla lived in this house with his sister María del Carmen, between 1922 and 1939. The house is flooded with personal objects, that the composer left when he left Spain, after the murder of his friend Federico Garcia Lorca. His piano, his desk, his bed, and many of the gifts he received from his friends are here: figurines of Picasso, paper birds from Miguel de Unamuno, a picture of Daniel Vazquez Diaz, etc.
Open Wednesday to Sunday from 9 am. Antequeruela alta, 11.
ESPAÑOL:
Casa Museo Manuel de Falla – Situada junto al Auditorio que lleva su mismo nombre, el genial compositor Manuel de Falla habitó esta casa junto con su hermana María del Carmen, entre 1922 y 1939. La casa se encuentra inundada de objetos personales, que el propio compositor dejó cuando salió de España, huyendo tras el asesinato de su amigo Federico García Lorca. Su piano, su mesa de trabajo, su cama, y muchos de los regalos que recibió de sus amigos se encuentran aquí: figurines de Picasso, unas pajaritas de papel de Miguel de Unamuno, un cuadro de Daniel Vázquez Díaz, etc
Abierto de miércoles a domingo desde las 9am. Calle Antequeruela alta, 11.
DEUTSCH:
한국어:
日本語:
マヌエルデファジャ博物館
1922年から1939年の間、天才的作曲家マヌエルデファジャが、この家に妹マリアデルカルメンとともに住んでいました。現在は彼の博物館となっているこの建物には、同じく彼の名を冠したホールが隣接しています。友人であったガルシアロルカが処刑された後、スペインを離れたマヌエルの所有品が多く所蔵されています。ピアノや作業机、ベッドや友人からの贈り物が残されています。たとえばピカソの服飾デザインや、ミゲルデウナムノが作った折り鶴、ダニエルバスケスディーアスの絵画などです。
水曜から日曜まで、午前9時より開館しています。
Calle Antequeruela alta, 11.