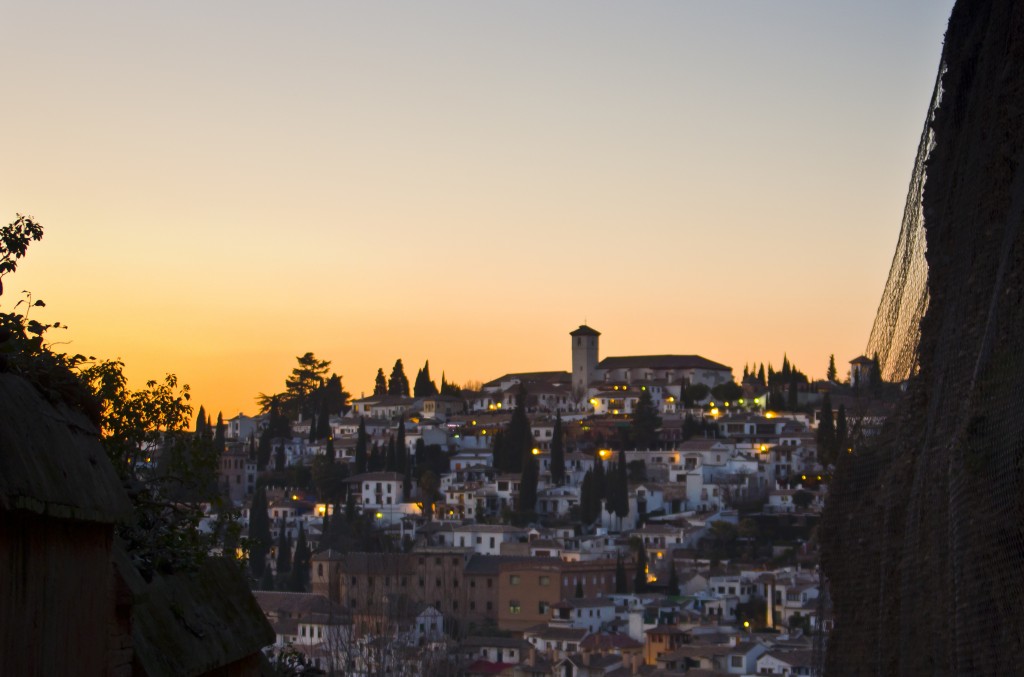 ENGLISH | ESPAÑOL | DEUTSCH | 한국어| 日本語
ENGLISH:
San Nicolas Sunset- The perfect spot. Come here at sunset for a breathtaking experience of Granada's best views. Sometimes abundant with local artisans the square can quickly become an impromptu market. Don't leave Granada without coming here.
ESPAÑOL:
Atardecer en San Nicolás – Ven aquí al atardecer, para una experiencia impresionante de las mejores vistas de Granada. En ocasiones, la plaza puede convertirse rápidamente en un mercado improvisado, gracias a los abundantes artesanos locales que se pueden encontrar. No te vayas de Granada sin venir aquí.
DEUTSCH:
한국어:
산 니콜라스 전망대
그라나다에서 석양을 감상하기에 최고의 장소로 꼽힌다. 이 곳을 들리지 않고 그라나다를 떠나지 말 것.
日本語:サンニコラス展望台からの夕日
グラナダ随一のすてきな経験をしたいなら、ぜひ日の入りにサンニコラス展望台にどうぞ。時々、この広場は現地の職人たちが作品を販売する蚤の市のようになるときもあります。
グラナダにお越しの際はぜひぜひこちらへ立ち寄ってくださいね。