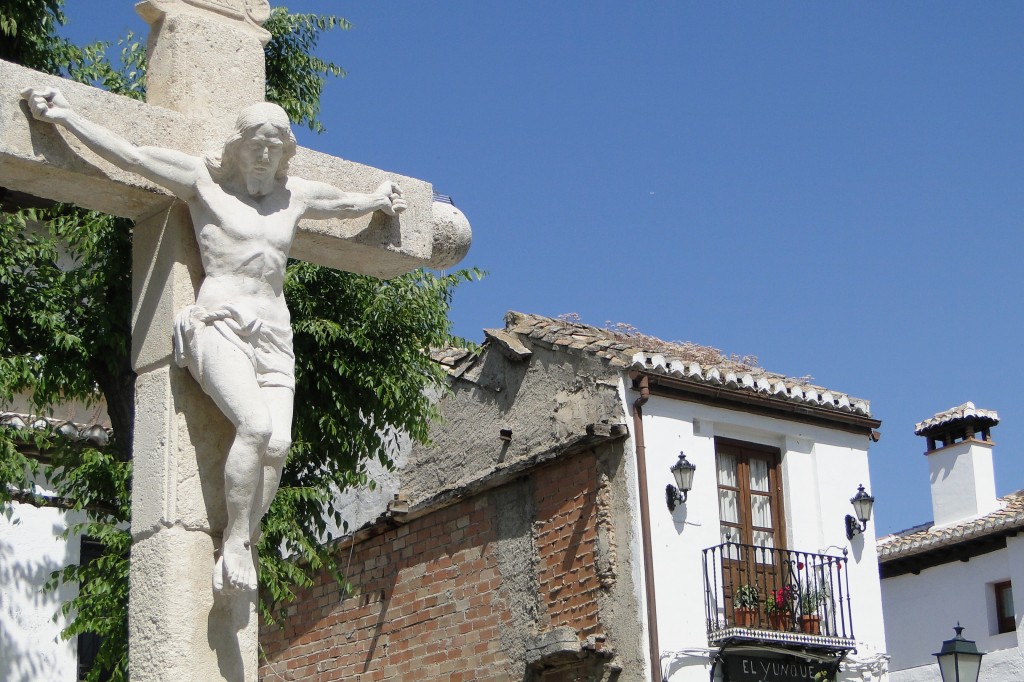 ENGLISH | ESPAÑOL | DEUTSCH | 한국어| 日本語
ENGLISH:
Plaza de San Miguel Bajo – This picturesque square full of terraces where local cuisine offered is one of the best examples of the common fusion of Arabic and Christian architecture known as Moorish design. The monastery is no longer used for religious purposes, and is the perfect setting stop along the way.
ESPAÑOL: La Plaza de San Miguel Bajo – Esta plaza pintoresca y plagada de terrazas donde se ofrece una gastronomía local, es uno de los mejores ejemplos de la fusión común entre la arquitectura árabe y cristiana, conocida como diseño mudéjar. El monasterio ya no se utiliza para fines religiosos y es el escenario perfecto para hacer un alto en el camino.
DEUTSCH:
한국어:
테라스로 가득한 이 그림같은 광장은 무어양식으로 대표되는 아랍문화와 기독교문화가 혼재된 가장 좋은 예시가 될 것이다. 수도원은 이제종교적이기만 한 곳이 아니라, 길가의 좋은 이정표가 되기도 한다.
日本語:サンミゲルバホ広場
絵に描いたようなこちらの広場には、この地域の家庭料理をテラス席で楽しめるお店があります。また、この広場を囲む建物はムデハル様式で知られるアラブとキリスト教の文化が融合したものです。現在修道院は宗教的用途には使われておらず、休憩するにはぴったりです。